NAZLI GELİN NAZLI GELİN GARDEN SPACE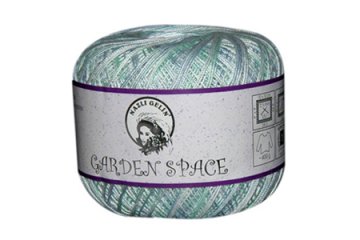 PRODUCT FEATURES
Mixture ( Materials )
: 100% Mercerized Eygptian Giza Cotton
Weight of Ball
: 50gr-1.76oz
Length of Ball
: 282mt-308yards
Product Content
: Knit: 10x10 cm measure 48 rows 24 stitches. /Knit : 10x10 cm measure 40 rows 30 stitches.
Possible Projects
: Ladies' cardigans, sweaters, shawls, home textiles, scarves, accessory materials
Stitch Info
: 100% Cotton
Our Company is not responsible for typographical errors that may occur in our products and models. The actual yarn color may differ from the color seen on the screen.